I've been hearing about and discussing the evergreen topic of Quality in the translation and localization industry ever since I joined the industry 2 years ago. Having spent over 10 years in Sales, I've learned a lot about being an efficient Sales Person. Now, as a Global Marketing Manager, I tend to analyze how I'd proceed with this or that all the time – how I would approach a client and what I'd do differently. A keyword that always popped up in my previous career and still does so in my current role is "Quality". In this article, we'll explore the different angles to this "Q" word and how it relates to client relationships.
Main issue: Expectations vs Reality
Turning a prospect into a client is hard work – and anyone that says different is either lucky or exceptionally good. Sometimes Sales People – in their desire to make things happen – promise the stars. That is where it all goes awry because the clients start to expect the stars.
"The truth is there is no such thing as perfect quality. We all make mistakes."
Solution: Be honest
What we can do is to meticulously define what quality means for the clients. Along with that, offer the service that best matches their requirements and be completely honest with them. Because honesty is the base as well as the glue that keeps relationships together!
How it goes: Quality definition process
For the purpose of this article, we'll use some examples in order to explain the process:
We need a test job done – translating from English to Korean – so we choose a company to complete it for us. We send them the text whose volume is about 200 words and the topic is quite common – a description of a product, as well as the producer, one of the product managers and a location. We've got a nice-looking design and some awards badges the company has included in order to add some credibility to it all.
"If you score 97/100, but the client requires a 98/100 and you didn't know the threshold in advance, that does not mean your company delivers poor quality translations. It means that you haven't defined the client's expectations properly."
Scenario 1: The company takes on the assignment, processes it and then delivers it to you for assessment. You check the translation quality and it's very poor. You decide to not send them work anymore.
Scenario 2: The Salesperson responsible gets in touch with you with a shortlist of questions: what is the target audience, could you point them to a reference website if possible, should names stay in the original(source) language, what should be done with the stamp text, etc. You wonder why they need that kind of information for a small 200-word sample translation, but you answer anyway. Along with the questions, the Salesperson asks you one more thing: what are the requirements to pass the test?
The test is processed and all is well: the spotless result you expected is there!
Partnership and Quality definition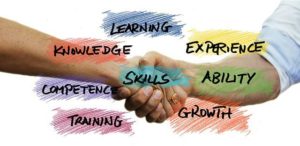 The best foundation for a partnership is to be able to define what a client expects from you and your company and then offer them the type of service that will make it so their expectations are met. A simple Translation Only (TO) service can be satisfactory for a client who has a skillful team of in-house editors. At the same time, refusing a job because it demands something you and your team aren't capable of doing well will earn you more trust than anything else. The next time you state "We can take on this task.", your client won't doubt that you'll get the job done and provide a good quality service.