If you have read or listened to our previous episodes about China and Korea's search engines, you might have guessed that Japan, too, would have its own preferred search engine as well. You are partially right! There are over 39 million active users of the Yahoo! Japan search engine, while Google has about 25 million active users in the country. However, those active users include users from Yahoo! Answers, Yahoo! Transit (a navigation application), Yahoo! Weather Forecast, Yahoo! Auction and more. So yes, Yahoo! Japan is popular, but not only as a search engine anymore. It's become more than that.
In this article, we'll explore Yahoo! Japan in more detail, as well as advise marketers on what they should do in order to be visible in Japan's premier search engine — which will improve their chances of being successful when doing business in Japan.
Yahoo! Japan's Journey
In January 1996, the Yahoo! Japan search engine was founded by a joint force comprised of Yahoo! and the Softbank Corporation (a Tokyo-based network company). Thanks to Softbank owning 60% of the shares, Yahoo! Japan was able to evolve independently from its parent company. They now have a wide range of localized services designed specifically for Japanese audiences. Let's take a look at a few of them!
Some of Yahoo!'s extensively localized services
Yahoo! Answers: a Q&A forum where users can learn from each other, as well as discuss and share things.
Yahoo! Transit: Offers directions and transit times and route planning for walking, trains, buses and more.
Yahoo! Auction: Or Japan's eBay, as it's sometimes called!
Yahoo! Weather Forecast: Which provides utility similar to Google's weather forecast
Yahoo! Japan's users demographic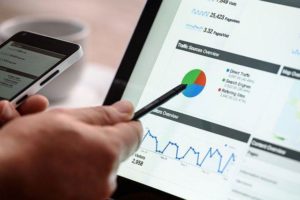 While a lot of Japanese people regularly use services from Yahoo! Japan, when it comes to search engines, Yahoo! Japan only has 30% of the market share. It goes without saying that the other 70% belongs to Google. According to a report by VALUES, Inc. and SHOEISHA Co Ltd., the demographics of Yahoo! Japan are comprised mainly of older females who don't use the internet very often. So, you choose your target and platform wisely!
What you need to do in order to be easily searchable in Yahoo! Japan
This should come as a big relief for many marketers. The Yahoo! Japan search engine algorithm is the same as the one Google uses! If you have optimized your content for Google, you don't need to worry about further optimizing your search keywords exclusively for Yahoo! Japan.
It is essential to localize your keywords and website into Japanese as most of the search are done in Japanese.
As mentioned earlier, Yahoo! And Yahoo! Japan are two different and separate entities. Running ads on Yahoo! (and targeting Japan) wouldn't result in your ads displaying on Yahoo! Japan. Marketers need to create an account with Yahoo! Japan in order to be able to run advertising campaigns on their platforms.
As one of the largest economies in the world, Japan also possesses a lot of cultural quirks that are unique from those of other Asian countries. Successful marketers should have an understanding of the way local consumers behave, both online and offline — and they should consider Yahoo! Japan and their associated services as an integral part of their digital marketing campaign in order to have a better chance of running a successful business in Japan.