Localization is important all over the world and is an essential part of earning the trust of your target audience. Any marketing company will advise you to speak the language of your customer and that is a law in a good marketing strategy. And when we say language, it can mean a lot of things – the language a particular group speaks, a professional slang and many others. So we are not going to tell you how to speak to your customers or how to choose a reliable localization partner for the purpose, not at all.
In this article, we are going to point you in the direction of self-awareness as a company. Towards the fact that we as companies should recognize the exact moment when we have to grab the opportunity with both hands and use it in the best possible way.
With this said, we all know what localization is and that the demand for the service is growing. A lot of companies might be looking for improving their performance and brand identity. And it doesn't necessarily have to be from the East to the West or the other way around. The reasons/moment when another LSP might need to partner up with another one might be numerous. We intend to help other LSPs to recognize the moment when they need to start looking for such a localization partner. From our experience, here are the key signs you need to look for in order to make a decision:
1. A lot of your clients have the intention of expanding in Asia.
We all talk with our clients and you are probably being a trusted partner for yours, so listen carefully about their intentions. In case they plan to expand or are looking for other opportunities, learn your lesson – see which are the locations they are interested in. If you know some key facts, why not even recommend other opportunities. If any of the countries like China, Vietnam, Japan jump out in the conversation be sure to listen carefully. This is a good way to expand your services with them in translation as Asian countries have a very distinct language barrier and a lot of cultural differences, which are significant in business.
2. Some of them have operations in Asia.
Short research will give you an idea of where your clients are located and if some of them have offices in Asia do not hesitate to ask the questions about how they manage with the local communication. That will open up a conversation, believe us, and from there on it is on you.
3. Clients of yours are looking for new opportunities.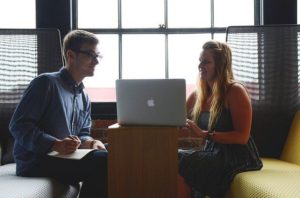 To some extent, this is covering the same information as option 1 but here you could be in the role of an advisor to your clients. If you've got the right localization partner in sight, then why not point them in the direction of a certain market?
4. Expand your own portfolio.
That is a good and very solid reason to start looking for a partner. If you want to expand your own scope of services and become more diverse as a company. Imagine, instead of doing only 4 languages, doing 10 more, or add on top of these more language pairs. It is worth considering, right?
In conclusion: difficult times call for different measures.
We cannot avoid the current situation around the world. It is changing all the time, so one must adapt and learn to actively seek opportunities. We would recommend to never stop evolving. Our own improvement and flexibility are what makes us reach higher, so we hope these small pieces of advice will help you along the way. Do share some ideas with us if you have, we'd love to hear them. Our team can be reached at marketing@1stopasia.com