With Gross Domestic Product (GDP) growth of 3.2% in the second quarter of 2020, and economists predicting further stabilization and expansion over the coming months, China's economy is currently the second-largest in the world.
So, what makes up the Chinese economy? There are three main sectors. In the primary sector is agriculture; the secondary sector comprises manufacturing and construction, while the tertiary sector is the service sector.
A couple of years ago, China made a statement that one of their primary missions is to develop their aerospace field. But if one looks at this a little closer, and given our increasingly globalized world, it is a fact that this industry, like many others, doesn't exist in isolation and doesn't exist in one country only.
So, how can companies and individuals collaborate and innovate when there's a language barrier? This is where industrial translations come in very handy.
What is industrial translation?
Industrial manufacturing relies heavily on industrial machinery, which is used to convert raw materials into a finished product.
Raw materials can be sourced in one country, while the finished product may be completed in a different one.
With the rise in manufacturing companies across Asia and other parts of the world, their expansion into different territories calls for professional translation services that will coordinate communication and instructions at each point in the process. This is what is known as industrial translation.
That's why industrial translations are a critical point for many, if not most, manufacturing companies dealing with industrial machinery and finished products.
Translation's role in an increasingly globalized world
The world we live in is becoming increasingly globalized. Borders are shrinking as companies expand their operations across different countries.
Global has become local, but the need for accurate and effective professional translation services has skyrocketed.
What are the reasons for this? Let's take a closer look.
Technical accuracy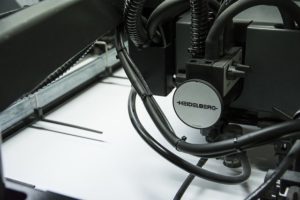 Whether selling industrial machinery to counterparts in other parts of the world, each piece of equipment should come standard with a set of instructions and troubleshooting options in the event of breakdown.
However, if there are incorrect translations of even a single word, this could not only damage the machinery that's being used, costing hundreds if not thousands of dollars, but it can also damage a company's reputation for inaccuracy and unprofessionalism.
This is why professional translation services are vital in the industrial machinery landscape.
Health and safety
Another reason behind the need for professional translation services is the aspect that's related to health and safety.
Again, if an operator isn't able to read correctly translated instructions, this could pose serious health risks to him and his team.
Companies around the world are required to uphold and maintain strict health and safety standards, and these should not be compromised by an incorrect or poorly translated instruction manual.
Minimising risks
Further to what has been stated above, accurate translation services can help minimize risks and reduce costs.
These involve costs related to the sourcing of the machinery, their actual use and implementation within an industrial environment, or even relate to the end-user who will use the finished product.
The end-user will need accurate instructions for how to turn it on and off, use it, troubleshoot when problems arise, and even contact the parent company in the event of a malfunction and request for a service guarantee.
Types of translations for industrial machinery
There is a wide variety of translations for industrial machinery that are part of the natural cycle of manufacturing.
These range from:
| Instruction and training materials | Safety documents |
| --- | --- |
| Technical guides | Patents and patent applications |
| Service manuals | Health and safety manuals |
| Troubleshooting documents | Regulatory documentation |
| Marketing materials and websites | Site surveys |
| Communication with all stakeholders | Product specifications |
| Packaging, product labeling and catalogs | Manufacturing and engineering articles |
| Policy, service and user manuals | Material safety data sheets |
| Digital interfaces | Feasibility studies |
| Studies | Brochures |
| Service, maintenance and policy manuals | Technical reports |
| Textbooks | Training materials |
| Call center interpreting | User and operating instructions |
| User manuals | Technical reports |
With such a wide range of possible documents for translation, this is why a professional translation services company with know-how and relevant expertise will be crucial for your industrial machinery and business needs.
Final thoughts
With China's ambitious economic growth plans, including in the aerospace field, the landscape is ripe for collaboration, exports, imports, design, innovation, and ultimately manufacturing.
However, the language barriers can be a challenge for the parties involved and professional translation services are critical in this space.
You will want to entrust your product and service offering to companies that have professional experience with manufacturing and industrial machinery.
We, at 1-StopAsia, invest a lot of time to ensure that we've got the correct resources for our partners who require translations in the fields of industrial machinery.
If you by any chance have questions on the topic, we'd be glad to help and recommend the best option that fits your translation needs.