Enjoy the Summer With Pulse of Asia: Summer Edition
[July 5, 2022 – Los Angeles, CA, US] Pulse of Asia magazine has released its first Summer Edition and it is ready to read online right now! Summer is everyone's favorite season and an excellent time to visit Asia and you can do that in the comfort of your own home through our magazine! Look at the current advancements in the localization and translation world. Make sure to subscribe to our newsletter and be the first to receive the next edition of Pulse of Asia.
Pulse of Asia Magazine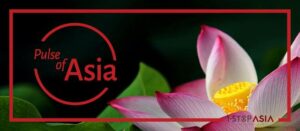 Pulse of Asia is a quarterly magazine aiming to bring professionals together and share ideas, knowledge and experience. But it is not all about business! As lovers of Asian culture and tradition, we love sharing and spreading awareness of various festivals and holidays in the beautiful continent of Asia. Feel the Pulse of Asia with us!