Join 1-StopAsia at NTIF 2023 in Tallinn, Estonia
[October 23, 2023 – Plovdiv, BG] – We are delighted to announce that 1-StopAsia will be a proud exhibitor at the upcoming Nordic Translation Industry Forum (NTIF) 2023, the premier language industry forum fostering collaborative exchanges and knowledge-sharing. Set to take place from November 6th to 8th in the city of Tallinn, Estonia.
About NTIF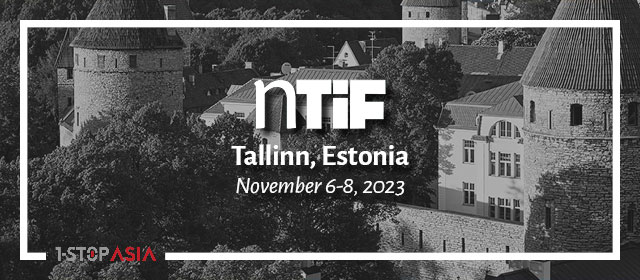 NTIF, known for its commitment to nurturing a Nordic regional focus, this commitment is evident in the carefully curated themes and expert speakers, and the inclusive environment it creates. Professionals attending NTIF can expect meaningful discussions, collaborative endeavors, and an opportunity to gain insights into the latest industry trends, best practices, and emerging technologies.
About 1-StopAsia
At 1-StopAsia, we take pride in our commitment to innovation and excellence. Our participation in NTIF 2023 reflects our dedication to staying at the forefront of industry trends and leveraging technology to deliver unmatched language solutions to our clients. We extend a warm invitation to visit our booth at the event to discover how 1-StopAsia, a trusted partner for LSPs worldwide, is shaping the future of language services through our comprehensive suite of offerings.
We extend a warm invitation to visit our booth at the event. Meet our COO Yana Dinchiyska and our Head of Global Strategic Development Gergana Toleva there and explore how 1-StopAsia is shaping the future of language services. Whether it's groundbreaking translation methodologies, precise localization strategies, or the latest language technologies, our team will be on hand to engage with visitors, share valuable insights inside this constantly changing industry.
In summary, NTIF 2023 in Tallinn, Estonia, promises to be a landmark event for the language industry, and 1-StopAsia is honored to be an integral part of this gathering. Join us and celebrate the collective progress of our dynamic industry.
For further information or to schedule a meeting with our team during the event, please contact marketing@1stopasia.com
We look forward to connecting with you at NTIF 2023!