[Dec 21, 2021 – Los Angeles, CA, US] – It's this time of the year when bells are clanging, songs are ringing, and we're looking and thinking of the year ahead! It is also the time of the year when most people evaluate all the successes and difficulties they have endured. While the world is healing and returning to its normal pace, it is important to be thankful for all the things that we have and achieved despite all challenges.
In 2021, our team at 1-StopAsia continued to grow and expand while at the same time we consistently reached new company records and put our next goals even higher. We've achieved all this through the combined efforts of all the people who work with us all day (and often, all night too).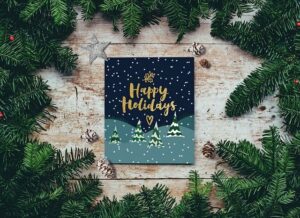 So it's time for us to return our look towards the 1-StopFamily, reflect on the wonderful emotions we had this year, and look forward to the ones we will experience in 2022.
We want to send our best wishes to all of our clients, colleagues, and partners, and we hope to continue working together for many more years to come. Enjoy your family, both at work and at home, since priceless moments may be discovered everywhere and last just a glimpse.
From all of us here in 1-StopAsia, have wonderful holidays, and let 2022 be a better year for all of us.