1-StopAsia Launches Pulse of Asia – FALL Edition 2023
[October 02, 2023 – Los Angeles, CA, US] At 1-StopAsia, we are thrilled to announce the release of the Fall 2023 Edition of Pulse of Asia Magazine, your definitive source of knowledge and inspiration in the world of translation and localization.
What's Inside Pulse of Asia Fall Edition 2023?
In this edition, explore how cutting-edge technology is revolutionizing Korean voice-over translation, paving the way for a new era in localization, discover the pivotal role of translation and localization in the thriving Asian iGaming industry and gain insights from language professionals driving success in this evolving sector, finally, uncover the secrets of language standardization as we delve into how Chinese contributes to the Unified Medical Language System.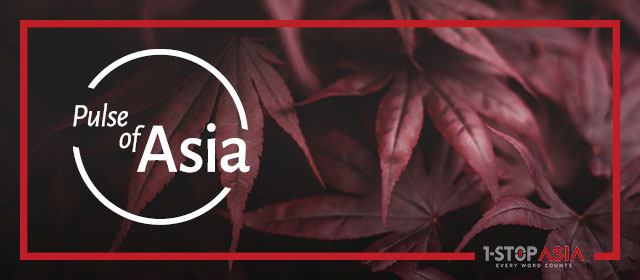 In our "Focus on Experts" section, you'll find the latest advancements in various fields, including insights from the steel industry, tips on handling feedback, and intriguing perspectives on Vietnamese language annotation.
Later on, you can feed your curiosity inside our "coLABoratory" section, where industry professionals like Oscar Nogueras (Ontranslation) and Isabella Massardo (GALA) share their invaluable thoughts, fostering a collaborative spirit within the translation and localization community.
About 1-StopAsia
At 1-StopAsia, our commitment to excellence is unwavering. For years, we have been dedicated to providing the highest quality language and localization services, serving as a bridge across languages and cultures. Pulse of Asia Magazine, an extension of our mission, stands as an indispensable resource for professionals in the industry.
As we unveil the Fall 2023 Edition, we invite you to join us in exploring the latest insights and industry trends. In a rapidly evolving world, knowledge is power, and we are excited to empower you. Access the magazine now and embark on a journey that will enrich your understanding of the translation and localization universe.