Transcreation and Copywriting
"Sometimes "translation" is not good enough to transmit your message to the new market you want to expand in, and this is where "transcreation" comes into play."
Transcreation services stand for "translation + recreation" and what it does is adapt a specific message from one language to another. At the same time, its style, meaning, and context should remain the same. Asian cultures in many aspects are different from the rest of the world and this often means that the literal translation of the original text is different as well. While it is an important service to some fields more than others, marketing transcreation is essential in order to communicate the right message to the right audience.
For Asian languages, there is almost no such thing as a normal translation, editing, proofreading job and if you've worked with them for a while, you'll probably know that. The literal translation in almost any of these languages is a no-go and sometimes, as a reliable LSP partner, we have to advise our clients which service they need.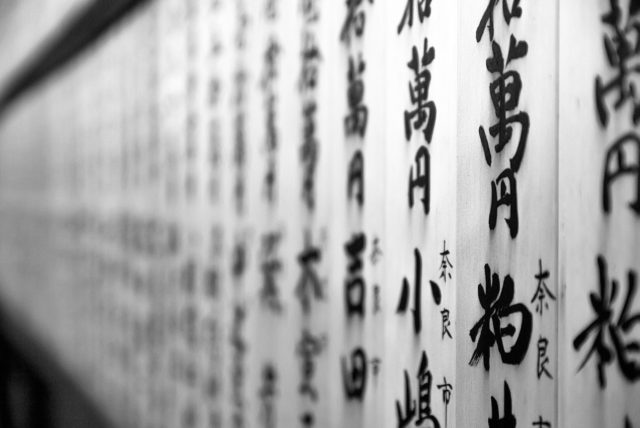 The difficulty of transcreation for Asian languages?
The "natural habitat" of transcreation services is advertising and marketing. It is a necessary tool for almost any company that seeks expansion not only in its own country but in foreign markets too. But let's see why it is considered a challenge?
Following all the explanations we've shared so far about our professional translation services, we have to say that good quality transcreation is influenced by two major factors:
The contextual translation is a must. If you want to reach the exact target audience in your materials, we would need to know about factors like the tone of voice, company culture, objectives of the material, and the message that has to reach the audience in order to improve the quality of the transcreation service.
To make it easier, we've prepared a transcreation sample for one of the language pairs we work with – English into Thai:
Source Language: On public transport, using the noise-canceling feature will soften the roar of the engine and traffic. In the open-plan office, it eliminates the constant chatter and limits interruptions. On an airplane, it's a revelation. (Text Source: The Guardian)
Target Language: เมื่อต้องใช้งานระบบขนส่งสาธารณะ ความสามารถในการตัดเสียงรบกวนจะลดความรุนแรงของเสียงคำรามจากเครื่องยนต์และการจราจร ในสำนักงานที่วางผังแบบเปิด ความสามารถดังกล่าวจะขจัดเสียงพูดคุยที่ดังอย่างต่อเนื่องและจำกัดการรบกวน และจะเปรียบดั่งแสงสว่างในความมืดมิดทันทีเมื่ออยู่บนเครื่องบิน
Explanation: The sentence in red cannot be translated literally into Thai. The meaning wouldn't make sense or sound natural within the surrounding context. As a result, our linguist explained it by translating it as "it's like bright lights in the dark", which conveys that this type of earphones is like a new/undiscovered gear that is useful on the plane.
Our Transcreation Team
There are two essential parts of a successful transcreation, that affect Asian languages, and both of these factors are interlinked.
Linguists – the top and most important people when one deals with transcreation services are the linguists that a company has available. These linguists are not only masters in translation but creative and willing to go the extra mile to achieve the final result.
Project Managers – for transcreation, the context is one of the most important tools that a linguist should be provided with. For that purpose, experienced Project Managers know how to gather the required information. Because without a backstory, the company's target audience, tone of voice, and type of objectives, it is very difficult to achieve the proper quality.
Transcreation services and Desktop publishing
Anyone who aims at Asian markets should consider the differences in perception of the East and the West. By that we mean – design and layout, differences in the location of the information on marketing materials, colors meaning, and layout. A lot of these factors are influenced by the writing direction of the languages in Asia. For example, Japanese is nowadays widely written horizontally but in some cases, a vertical direction should be used rather than horizontal. This is the case for newspapers and many magazines or novels which are still printed vertically.
Typesetting Chinese language is in some aspects similar to typesetting English but there are many differences, stemming from the very nature of the script. A very strong example is that the justified alignment is as widely used as in English, but the concept of italics or cursive is non-existent not only in Chinese but in Japanese and Korean as well.
One key service that we do recommend for Asian languages is Desktop Publishing. IIt is a very specific and demanding task, but it gives the final professional touch to your documentation.
Copywriting
While transcreation is a creative translation based on original writing, copywriting is a completely different thing. Copywriting requires completely re-writing the text so that it has a different story and meaning from the original. That is the reason why copywriters are different from translators and transcreators. At 1-StopAsia, transcreation is the majority of the projects we receive. When it comes to copywriting, we have limited capacity and experience in it. When requested, please have in mind it will take more time and the subjects and markets we have chosen to cover are limited.
Quality Assurance Team
Quality has always been the main pain point when it comes to translation since forever. As a solution, we have recently implemented a Quality Assurance step within our translation process. It complies with our ISO 9001/2015 and ISO 17100 certifications, which have already been adopted since 2018.
The QA step is applied to at least 10% of our total projects and is an internal step we are committed to performing on a regular basis. We believe that identifying a potential issue on time is of the essence when it comes to being a professional in the industry.
Here is why to work with 1-StopAsia:
We give you time to take care of your clients
We are a single-stop for all Asian languages
We keep up with your projects' handover
REQUEST A FREE QUOTE
We, at 1-StopAsia, are aware that responsiveness and excellent project management are the essence when working within the translation industry.
If you feel it is time to improve your time-management and pay more attention to your clients, get in contact with our Production Team and check how we can help you achieve it.
Ask us anything you need to know about:
quotes and pricing
translations and media services
Asian languages
Start your new project with us today! All you have to do is fill in the form on the right and get your free quote.