Pulse of Asia: Spring Edition of 2022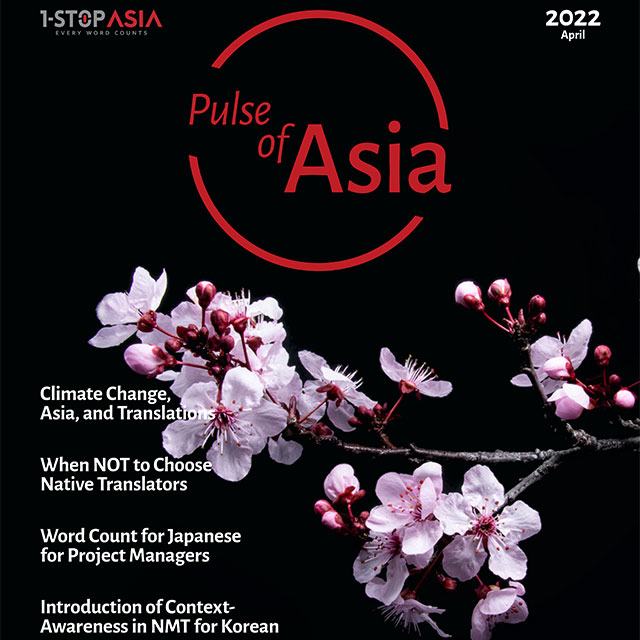 We're pleased to present the first edition of our magazine "Pulse of Asia" for the year 2022. Due to the high interest, we have decided to release it quarterly now. The first quarter of 2022 is already behind us and there has been a myriad of advancements and improvements in the world of translation and localization. Our aim is to keep you informed and updated on the best practices from our personal experience. In our magazine, we have gathered some of our best articles. Make sure to share any content you found useful or interesting with your colleagues, family and friends!
Read the magazine here without downloading it!