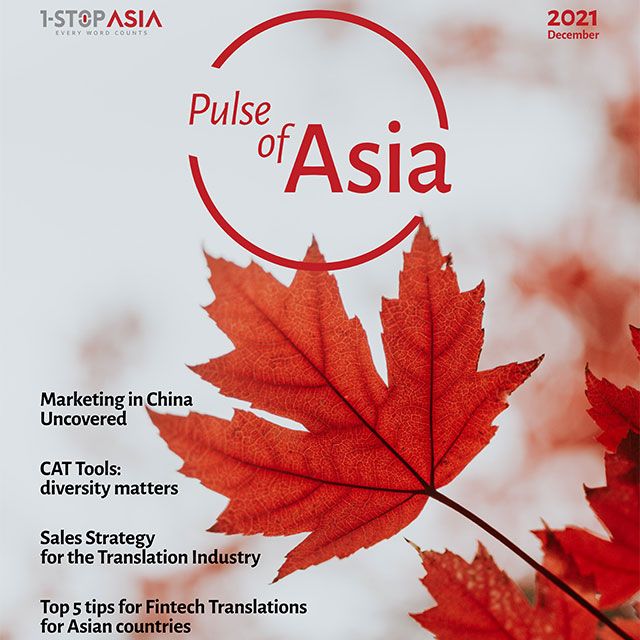 We've been here before and we are happy to stand where we are again. Reading these first words means we're at the end of yet another year working in the dynamic translation industry. It means we weathered the changes, we hiked the ups and downs, and learned a lot on the way.
True to our idea of sharing knowledge, we carefully crafted the content of the 3rd issue of our magazine Pulse of Asia. We picked bits and pieces of professional experience, a cocktail of cultural differences, and a pinch of our company progress.
We are again inviting you to a journey among the diverse languages of Asia, their subtleties, their beauty, and what we learned about them. We'd be happy for you to take something from it this year and share it with your colleagues, friends, and family.
Thank you and Happy Holidays!