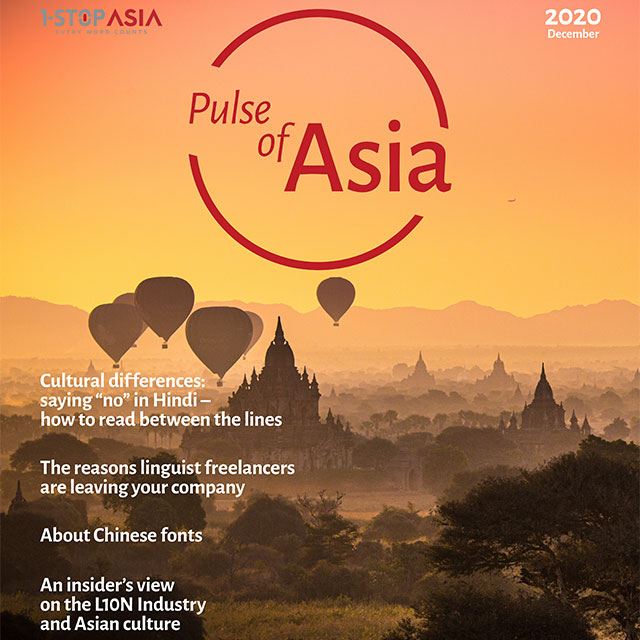 It is again this time of the year when we share with you our pieces of the soul of Asia. We are staying true to our commitment to bridge the gaps between cultures and languages from the East and the West. It is true that the world is in turmoil and one of the things we learned from it is that we are all in the same pot. However, we chose to tailor the content of our current issue following the lines of the
same philosophy from our first edition.
Throughout the year, we've carefully collected "bits and pieces" of Asia—its culture, knowledge and traditions. We had the chance to learn more, discover more and create more. We helped each other in hard times and we celebrated achievements together.
So, I'd like to invite you on a trip… and the road is among these pages. A trip to a thousand new places and a thousand different shades of languages, cultures and people. Tangible, vibrant and different from all we're used to. Let the beauty of this world immerse you in its charm and submerge you in its endless opportunities… Can you feel it?… the Pulse of Asia.
Thank you for reading!