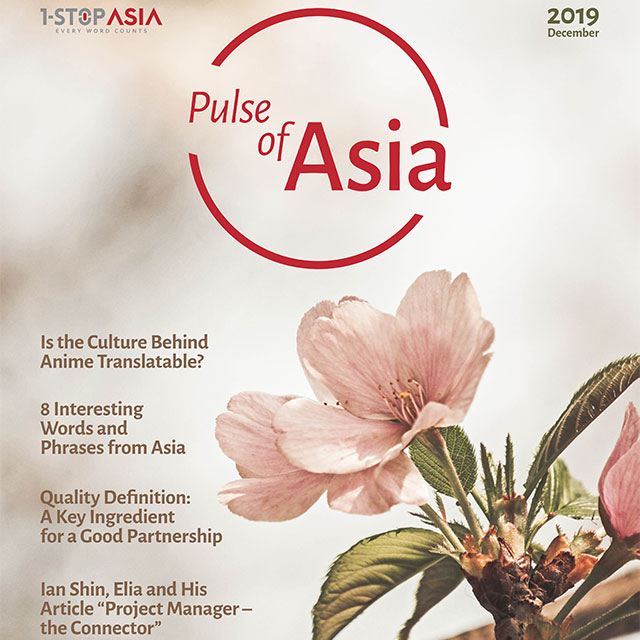 In the translation idustry, we always talk about culture, and we always talk about content. But sometimes, we forget something very important — to just take the time and glimpse at the small, vibrant details that form the very thing we refer to as culture. After all, a specific culture can be a puzzle with thousands of pieces, something far more complex than the word itself suggests … something with many shades and nuances to it, if we only have the eyes to see them. Languages can contain many diverse ways of conveying expression and meaning, opening up a whole new world in front of us and allowing us to see it like we've never seen it before. A single phrase can show us how an entire nation sees the world differently.
With this magazine, we'd like to show you Asia — the way we see it on a daily basis. The way it enhances our work with its richness and beauty. The new things we learn every day while collaborating with our colleagues around the world, and how this lets us become better at what we do.
The truth is, it's not something to be seen. It's not something to be heard. It's something to be felt. We invite you to please open up all your senses now, and allow yourself to feel it … the Pulse of Asia.
Thank you for doing that!