1-StopAsia is a global leader in Asian Language Translation services. Founded in 1998, we have encouraged and supported our employees on their personal and professional growth by creating a comfortable atmosphere where they can freely express their ideas. After opening up 11 more offices in other countries including China, Korea, Bulgaria, and Japan, 1-StopThailand was established in Bangkok in April 2018 to support translation, localization and education business.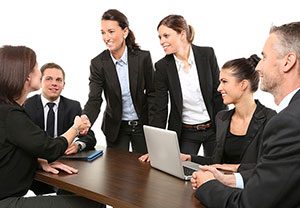 We are looking for both simultaneous and consecutive interpreter who can share in our vision for a better workplace, embody our core values, and play a key role in our company's growth. Besides working on projects from Fortune 500 companies, you will also have the opportunity to learn new techniques and receive feedback from our experienced team members. Come be a part of our positive energy multi-national team!
Our projects include conferences (large business or political summits), business (small-medium meetings or commercial interaction) and public sector.
RESPONSIBILITIES
Convert concepts in the source language to equivalent concepts in the target language
Speak, read, and write fluently in at least two languages, including
English and one or more others as specified below
Relay the style and tone of the original language
Render spoken messages accurately, quickly, and clearly
Ability to get a basic understanding of the different subject areas the interpretation covers fairly quickly and to find more information about the subjects
JOB TYPE:
REQUIREMENTS
Ability to comprehend quickly, accurately including colloquialisms during interpretation, excellent memory, and note-taking skills, excellent concentration and quick-witted individual.
Excellent interpersonal skill and a good sense of time management.
Detail-oriented especially to aspects such as body language, non-verbal cues, and cultural differences.
Bachelor degree graduate or possess a certified interpreter license is an advantage
Possess a TOEIC score of at least 850 or IELTS 7.0 (either General Training or Academic) preferred
At least 3 years of experienced in interpretation
Possess great communication skills, detail-oriented and problem-solving skills.
BENEFITS
Competitive rate
Travel Allowances
Language Pairs
English <> Thai
Simplified Chinese/Traditional Chinese <> Thai
Korean <> Thai
Japanese <> Thai
French <>Thai
German <>Thai
Any other languages in which you have native proficiency are welcomed to apply
Please send your resume to thailand@1stopasia.com and state your language pair and specialized area in the email.