Pulse of Asia is an engaging and insightful magazine that immerses readers in the world of translation and localization, with a special focus on Asia. Unlike traditional B2B publications, Pulse of Asia aims to bring value and genuine insight to everyone in the industry. In every issue you'll find:
Localization Station: This segment unravels the art of localization and cultural adaptation, illuminating how businesses and individuals can engage with Asian audiences authentically.
Focus on Experts: Through insightful articles, Pulse of Asia provides diverse perspectives and emerging trends, enriching readers' understanding of specific issues and the industry as a whole.
coLABoratory: Here, Pulse of Asia invites leading industry professionals to share insights and hands-on experience. Together, we explore the intersection of technology, entrepreneurship, and creativity, spotlighting groundbreaking projects and initiatives that are shaping the future.
Takeaway: Practicality is paramount. This segment distills complex ideas and trends into actionable insights, equipping readers with tangible strategies and solutions they can apply in their professional endeavors.
Pulse of Asia's target audience spans from industry professionals seeking deep insights into working with Asian languages to anyone fascinated by Asia's enigmatic charm. This includes linguists, entrepreneurs, cultural enthusiasts, students, and investors.
At its core, Pulse of Asia aims to serve as a bridge, connecting diverse audiences to the heartbeat of Asia and promoting cultural exchange, collaboration, and progress. Ultimately, the magazine aspires to be the guiding compass that educates, inspires, and connects individuals on their journey through the veins of this captivating industry.
Asian Languages Translation – As Simple As It Gets
True to our long-term commitment to bridge the gap between the East and the West, we've chosen to create a book on Asian languages and their translation.
Get exclusive insights into the world of translation, localization, and the language industry.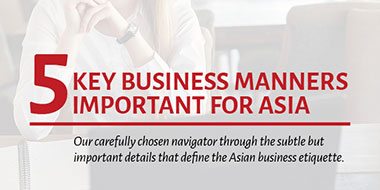 As business professionals, we're trained to notice and recognize advantageous and favorable situations on the market.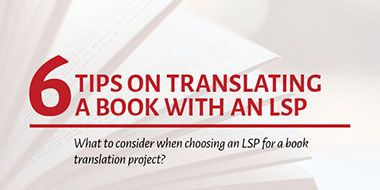 We often receive questions about translating large volumes, and to be honest, the best projects are the big ones.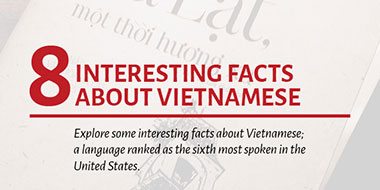 Vietnamese (tiếng Việt), formerly known as Annamese, is a member of the Mon-Khmer branch of the Austro-Asiatic language family.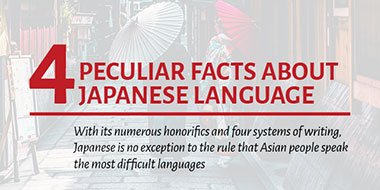 With its numerous honorifics and four systems of writing Japanese is no exception to the rule that Asian people speak the most difficult languages.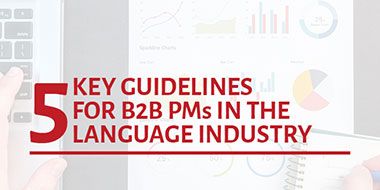 Every successful LSP has an internal system organizing the efficiency of the translation process.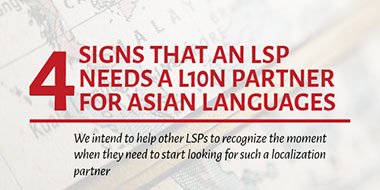 Localization is important all over the world and is an essential part of earning the trust of your target audience.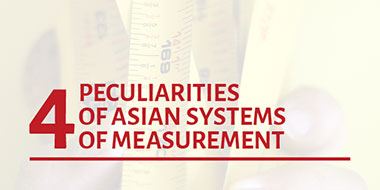 Learning Chinese is definitely not an easy job. Considered as one of the most complex languages, it is challenging for foreigners to achieve native-like proficiency.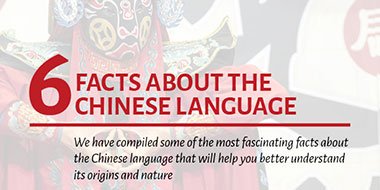 It is again this time of the year when we share with you our pieces of the soul of Asia. Throughout the year, we've carefully collected "bits and pieces" of Asia — its culture, knowledge and traditions. So, I'd like to invite you on a trip and the road is among these pages.