To us, success is "Giving our best to our clients and providing a service that is both satisfying and fulfilling to their specific needs."
We believe that knowledge is essential when it comes to handling Asian languages. Along with that a most valuable feature of our company culture is sharing experience and knowledge. That is why our dream is gather all the things we are fluent and we know about Asia in books, which we can share with you. We hope that the experience we gather in our e-books will help you in your daily work and make understanding Asian language specifics much easier.
Pulse of Asia: Spring Edition of 2023
Welcome to the Spring Edition 2023 of Pulse of Asia, the seasonal magazine that provides valuable information and insight into the localization and translation industry.
Pulse of Asia: Winter Edition of 2022
The Winter Edtion is out now! Read the latest Pulse of Asia right here. We have put together a special issue for you that looks at the latest trends in the world of localization and translation. Learn more about fintech translation in Vietnamese, neural machine translation in Hindi, or the impact of virtual reality on our industry. These are just some of the topics we cover this season.
Pulse of Asia: Fall Edition of 2022
We put together a sweet little Fall package about the most populated place on Earth: the continent of Asia. You can find plenty of information concerning the translation and localization industry, fascinating facts, and fun cultural bits for your reading pleasure.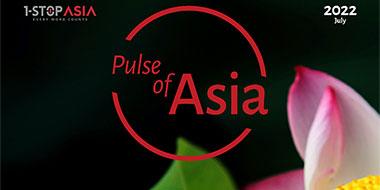 Pulse of Asia: Summer Edition of 2022
Feel the Pulse of Asia with our brand new Summer Edition for 2022. As usual, we have handpicked our articles and we have chosen topics that are close to our hearts. Issues in the industry that need to be brought up and discussed.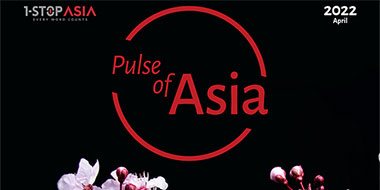 Pulse of Asia: Spring Edition of 2022
We're pleased to present the first edition of our magazine "Pulse of Asia" for the year 2022. Due to the high interest, we have decided to release it quarterly now.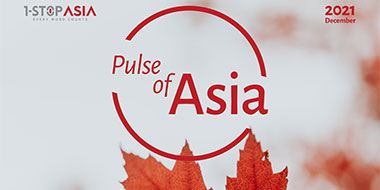 We've been here before and we are happy to stand where we are again with our new Edition of the Pulse of Asia 2021. We are again inviting you to a journey among the diverse languages of Asia, their subtleties, their beauty, and what we learned about them.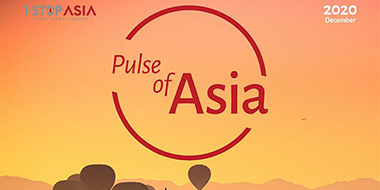 It is again this time of the year when we share with you our pieces ofthe soul of Asia. Throughout the year, we've carefully collected "bits and pieces" of Asia — its culture, knowledge and traditions. So, I'd like to invite you on a trip and the road is among these pages. A trip to a thousand new places and …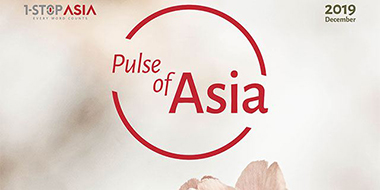 The new edition of Pulse of Asia is here and with this magazine, we'd like to show you Asia — the way we see it on a daily basis. The way it enhances our work with its richness and beauty. The new things we learn every day while collaborating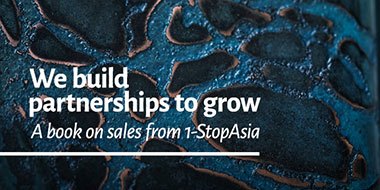 This ebook is a bit special for us because we have decided to share some knowledge on a topic that's very important for any LSP. In a series of articles we are sharing useful information on Asian languages from the Sales point of view. To add a bit of intrigue we've twisted it into a few directions, so readers from all levels of the translation industry can find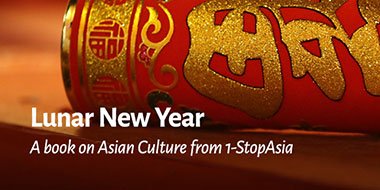 Asia has always been a source for inspiration for us and this time we got inspired by one of the holiest periods of the year all around the world – New Year. And while we already celebrated and welcomed 2022 about a month ago, in some Asian countries it just started now.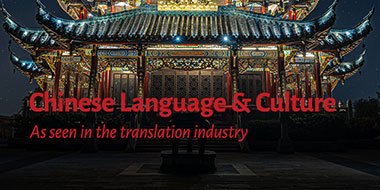 Prior to one of the most important celebrations in Asia – the Lunar New Year, we decided to share our next piece of extraordinary information with you. In our small e-book, we've combined something famous, something small, and a bit of professional advice. We are glad to introduce to you…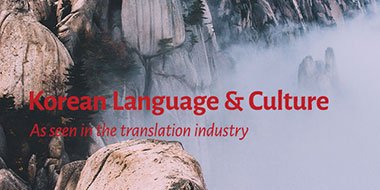 The short e-book you are about to read is part of our Korean Language & Culture week. Being true to the vision we have to be the bridge between East and the West we collected various interesting information from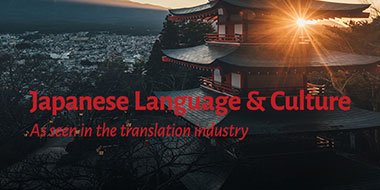 When writing about Japan there are so many things one can tell that a few large tomes are hardly enough. It is enveloped in beauty, traditions, cherry blossoms, and wisdom. And yet, here we are compiling bits and pieces of Japanese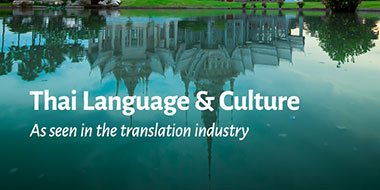 This small book is a tribute to another colorful and interesting country in Asia – Thailand. It is a country mostly known for its tourist attractions but we decided to show you its culture and language rather than the beautiful destinations. So here we are with a bit of tradition, and a bit of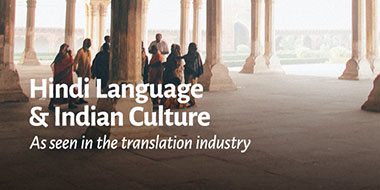 Hindi Language & Indian Culture
From Indian languages to the many religions that it cradles, from various traditions to the complicated architecture, from music to dancing, India is a country like no other. In this ebook we've deliberately chosen to showcase only one language – Hindi. Additionally, we've picked up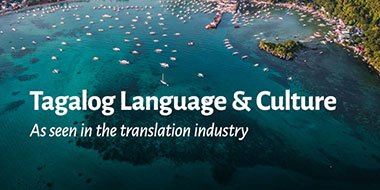 The Philippines are a wonderful and interesting country with colorful festivals and lovely, friendly people. In this new ebook in the series we've decided to show you the culture, language and some of the traditions of the Philipinos and showcase some of the difficulties in working with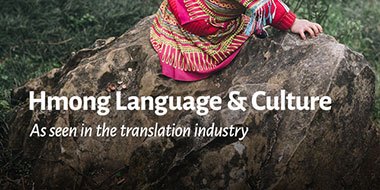 Our fourth edition of the Language & Culture series is about a language which is quite intriguing and has a fascinating and rich history, which hasn't always been hearts and flowers. We are showing you the language of the Hmong ethnic group. Speakers of the Hmong language are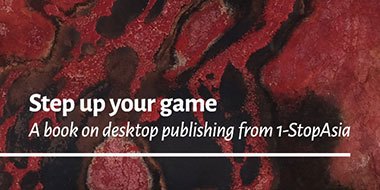 When it comes to having one text in multiple languages and afterwards having the same outer layout or formatting, Desktop Publishing (DTP) is amust. With this short ebook we are barely scratching the surface of Desktop Publishing but we'd like to make it a starting point. We'd like to showcase some interesting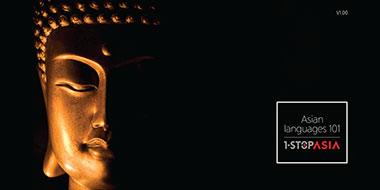 In out new ebook Asian languages 101 we are going to provide you with a lot of useful information about each language.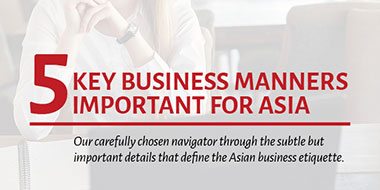 5 Key Business Manners Important for Asia
As business professionals, we're trained to notice and recognize advantageous and favorable situations on the market.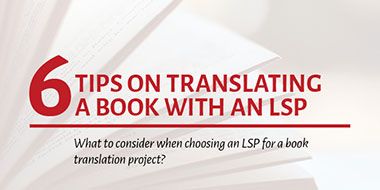 6 Tips on Translating a Book With an LSP
We often receive questions about translating large volumes, and to be honest, the best projects are the big ones.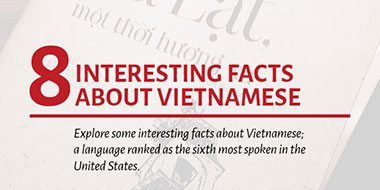 8 Interesting Facts About Vietnamese Language
Vietnamese (tiếng Việt), formerly known as Annamese, is a member of the Mon-Khmer branch of the Austro-Asiatic language family.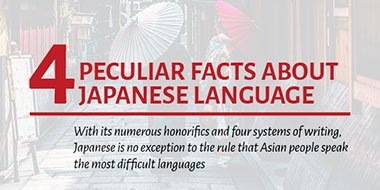 4 Peculiar Facts About the Japanese Language
With its numerous honorifics and four systems of writing Japanese is no exception to the rule that Asian people speak the most difficult languages.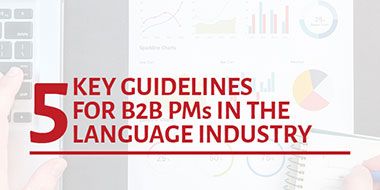 5 Key Guidelines for B2B Project Management in the Language Industry
Every successful LSP has an internal system organizing the efficiency of the translation process.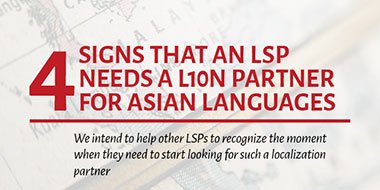 4 Signs That an LSP Needs a L10N Partner for Asian Languages
Localization is important all over the world and is an essential part of earning the trust of your target audience.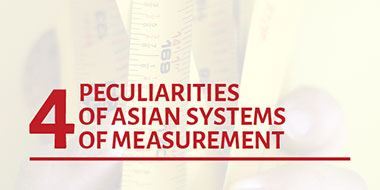 4 Peculiarities of Asian Systems of Measurement
We're well acquainted with the differences in the measuring systems used in Europe, the UK and the USA — but rarely hear about those in the continent of Asia.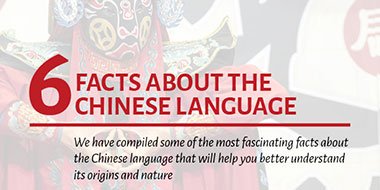 6 Facts About the Chinese Language You've Always Wondered About
Learning Chinese is definitely not an easy job. Considered as one of the most complex languages, it is challenging for foreigners to achieve native-like proficiency.
Subscribe for our Newsletter!
Get the latest news from 1-StopAsia in your inbox.