The traditional Mongolian script that goes from left to right in vertical columns running from top to bottom is used only in Inner Mongolia.
The Mongolian language is one of the languages that belong to the arctic language family as well as the Mongolic languages. It has a very long history and is an official language widely spoken in Mongolia and some parts in China. The grammar principal and the accent of this language are much different from many other languages. Mongolian translation has always been a challenge for translators and linguists, but still, it is not a mission impossible.
If you feel it is time to improve your time-management and pay more attention to your clients
The complexity of Mongolian translation
1. The written language > Translation Service
The Mongolian language probably has one of the most intriguing and diverse histories due to the fact that it is a very different language from the others. Its complicated pronunciation made it difficult to find the proper script to represent it, so it has endured dynamic changes when it comes to the written language.
Nowadays the Traditional Mongolian Script is one of the writing systems used along with the Cyrillic alphabet.
Both writing systems are quite foreign to the western world in both written and spoken forms, so whether translating English to Mongolian or another language, finding the proper partner to guide you in Mongolian translation is an important step.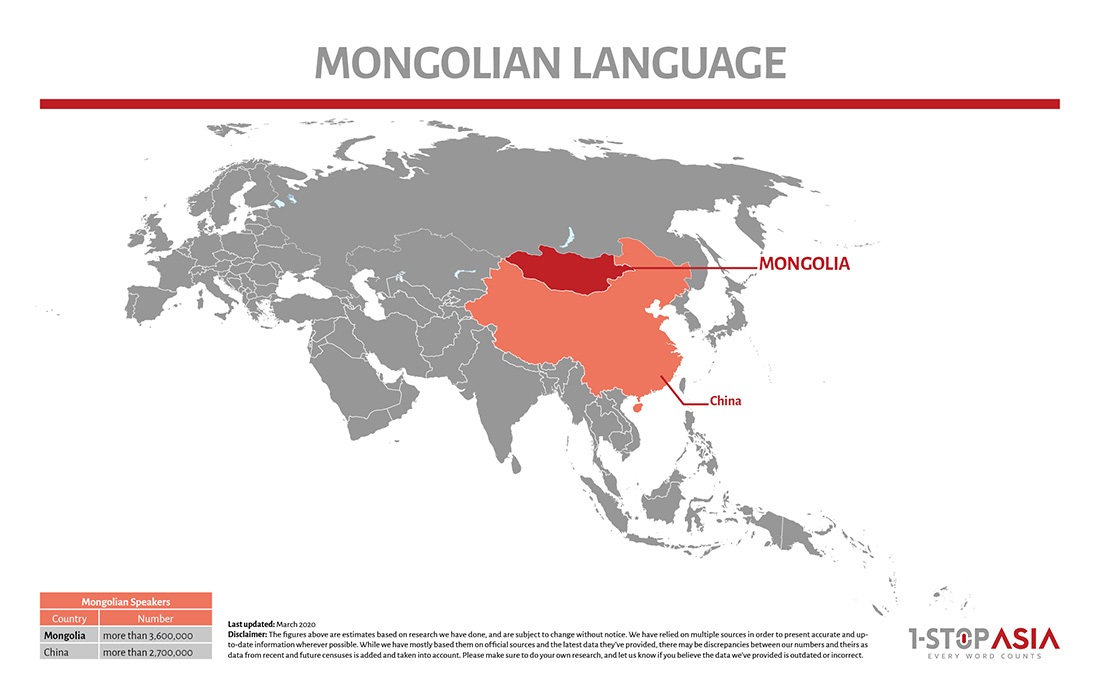 2. The spoken language > Media Service
Dialects: there is quite a number of dialects when it comes to Mongolian, which sometimes makes it quite hard for translation.The main dialect, however, which is spoken in their capital is Hhalkha and we will use it as a base for the information below. The interesting thing about the language are its vowels. On one side there is something that is called vowel harmony – it is a process in which all vowels in a word have to be from the same class.That and the fact that it has other vowel specific rules makes it a challenging language for speaking and media translation. The same goes for localization towards a specific target audience.
Get exclusive insights into the world of translation, localization, and the language industry.