"Industry is what moves us forward and great inventions need an excellent translation."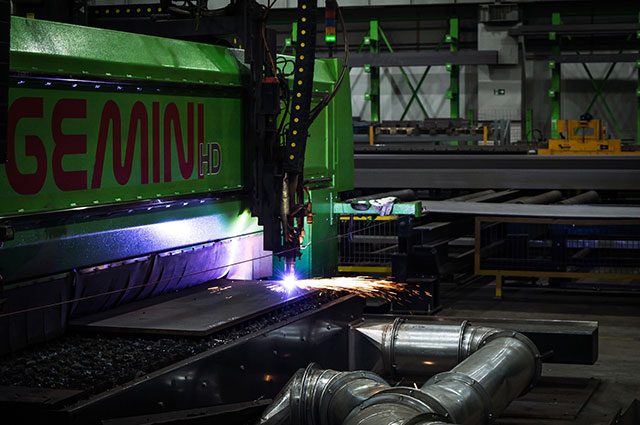 As globalization pushes forward, all industries face new challenges and new complications. Nowadays, almost all things are not simply built in one place. Raw materials are moved from one country to another, different parts are made in different locations and everything is assembled in yet another place before being shipped to its designated market. All of this generates many logistical and language issues, as everything must be coordinated in order for the whole process to be working successfully. Thus, as one can expect, manufacturing translations are needed on a daily basis.
In the fight to stay competitive, many manufacturing companies in the industry started to move their production and assembly lines to other locations. Outsourcing to Asian countries is often preferred as it is more sustainable economically when it comes to the workforce . While that solves the problem for some of the manufacturing industries they face new challenges as they have to translate all plant operation manuals, quality control guidelines, technical specifications, safety manuals, site preparation guides, product specification sheets, employee handbooks, etc., to the local language.
One can not simply provide manufacturing translation services since in this industry some of the most advanced scientific terminology and technical descriptions of the functions and operating instructions are used. They must be translated accurately and consistently to ensure the best international customer experience and comply with local safety regulatory requirements.
In 2020, the Asian industry 4.0 was worth USD 20.19 billion, and it is expected (according to Mordor Intellingence) that by 2026 it will grow at a CAGR of 23.41 percent to USD 71.59 billion. The manufacturing market is being propelled forward by the rapid adoption of Artificial Intelligence (AI) and the Internet of Things (IoT) in every part of the sector. As a result, we observe an increased demand for industrial robots, especially in the pharmaceutical and medical industry, rising government investments in 3D printing, and speeding up production overall. All of these come together with plenty of documentation that needs to be translated.
While all languages have their unique intricacies, Asian languages are very specific and you need local translators to do the job in order to be perfect. Additionally, you wish those people to be certified for the job. Luckily at 1-StopAsia, we have plenty of certified local translators who have long experience in translating and localizing documents for the manufacturing industry. Our quality control and project management processes guarantee perfect results and on-time delivery. Contact us today for a free quote!
Here is why to work with 1-StopAsia:
We give you time to take care of your clients
We are a single-stop for all Asian languages
We keep up with your projects' handover
REQUEST A FREE QUOTE
We, at 1-StopAsia, are aware that responsiveness and excellent project management are the essence when working within the translation industry.
If you feel it is time to improve your time-management and pay more attention to your clients, get in contact with our Production Team and check how we can help you achieve it.
Ask us anything you need to know about:
quotes and pricing
translations and media services
Asian languages
Start your new project with us today! All you have to do is fill in the form on the right and get your free quote.