Desktop Publishing (DTP) Services
"For the translation industry, desktop publishing (DTP) is an essential part of the whole work process."
When it comes to having one text in multiple languages and keeping the same layout and formatting, Desktop Publishing Services (DTP) is a must so you get the same result in all languages. Add the Asian languages and their diversity into the mix and things become even more complicated.
Why is desktop publishing complicated with Asian languages?
One of the most important factors when preparing marketing materials or any written document in another language is the way you choose to display text or in other words how you plan the desktop publishing design.
Asian languages are very specific in this regard and can actually be quite difficult to handle. There are differences in the writing systems and the spatial distribution of some of them like Chinese, Japanese, and Korean. Because of that, we often perform desktop publishing after the translation is finalized. That way we can adjust where the information is positioned in the target language and fit it to the way foreign audiences are used to seeing it.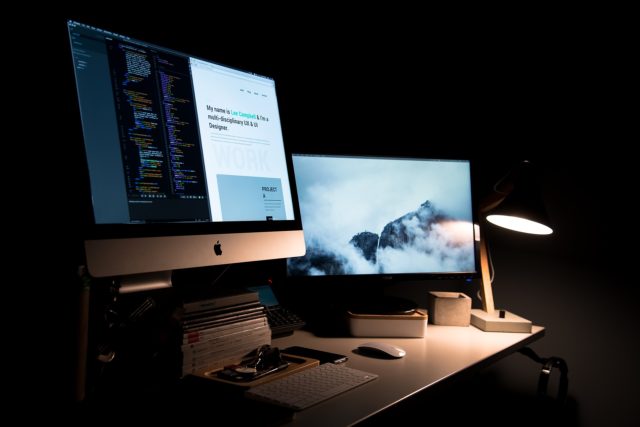 There are many prominent differences between typesetting in English and Japanese for example. Japanese desktop publishing is required because proper font sizes, line breaks, emphasis, and many other aspects of typesetting are handled completely differently.
Another example is that some Asian languages like Korean don't use italics and a skilled DTP expert is required to know how to approach emphasis.
If we take a language like Vietnamese, even though it is using the Latin alphabet, there are still some specifics. They come from the fact that it is a tonal language and the Latin alphabet is not intended for such languages. To compensate, the Vietnamese language uses a lot of diacritics which requires the use of very well-developed fonts with all diacritic marks available.
And last but not least, there are special fonts used for some of the Asian languages. They do not come with MS Office or with the operating systems used in the US or Europe.
What is different in desktop publishing (DTP) with 1-StopAsia?
Language expertise – Our DTP experts know the languages they work with in-depth. Furthermore, it is a big advantage that they can read the languages, so they can discover the smallest details that make a big difference. For example, In Chinese, Japanese, and Korean, the standard paragraph formatting allows for line breaks within a word and the use of justified alignments.
Language rules – Sometimes the Asian punctuations and paragraph rules can pose a big challenge to a person from outside of Asia due to the fact that they are different from other alphabet-based languages.
Local knowledge – We know the trends in the local markets and customs, so we can be up-to-date with them. Whenever it is required, we can follow exact local specifics for our clients, so the final product is fitting your purposes.
Trends – very often the secret lies in the right choice of fonts. The Asian fonts that European clients use are often very old. In this case, even if you are the most modern company, using the wrong font in Asia will make your materials look like they are from the 1970s.
Quality Assurance Team
Quality has always been important when it comes to translation since the beginning of time. As a solution, we have implemented a Quality Assurance step within our translation services. It complies with our ISO 9001/2015 and ISO 17100 certifications, which are already adopted since 2018.
The QA step is applied to at least 10% of our total translations and is an internal step we are committed to performing on a regular basis. We believe that identifying a potential issue on time is of the essence when it comes to being a professional in the industry.
Here is why to work with 1-StopAsia:
We give you time to take care of your clients
We are a single-stop for all Asian languages
We keep up with your projects' handover
REQUEST A FREE QUOTE
We, at 1-StopAsia, are aware that responsiveness and excellent project management are the essence when working within the translation industry.
If you feel it is time to improve your time-management and pay more attention to your clients, get in contact with our Production Team and check how we can help you achieve it.
Ask us anything you need to know about:
quotes and pricing
translations and media services
Asian languages
Start your new project with us today! All you have to do is fill in the form on the right and get your free quote.