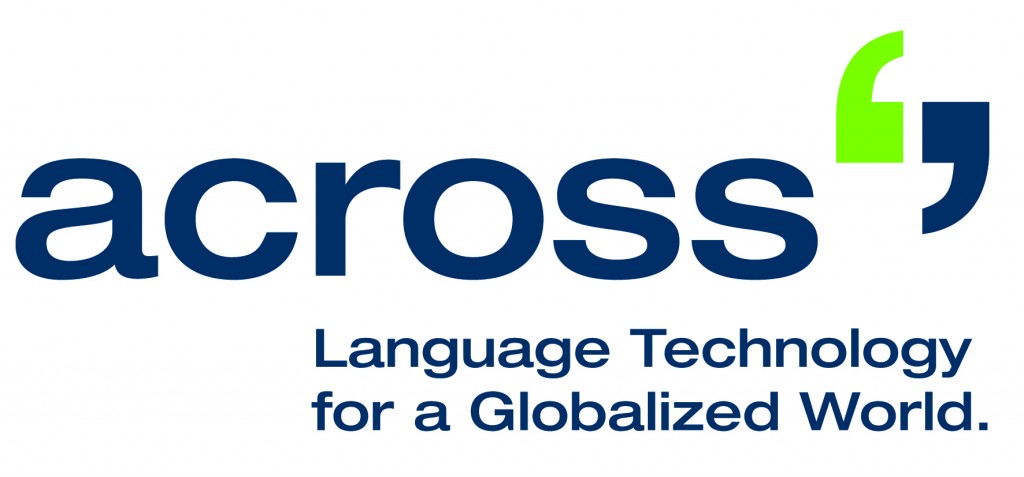 1-StopAsia first Asian translation agency to receive Across CertificationAcross Certification
At 1-StopAsia, we believe that excellence can only be achieved through continuous improvement and growth. That's why we are excited to be the first Asian translation agency obtaining the "Across Certification". By having completed the entire certification training, our project managers and translators are now capable of taking full advantage of the Across Language Server's capabilities.
'Across is a very rich and complex translation environment that gives you full control over your data , says Robin Sung, Regional Client Manager Europe, 'but only if you know how to manage the system'.
With the Across Language Server, our project managers and linguists are able to collaborate in real-time and transmit only the relevant and released information. Companies don't need to worry about data getting lost or stolen because all the information are transferred between Across servers and Master Server can release and withdraw their data at any time and without the hassle of e-mail correspondence. As 1-StopAsia's project manager, Radoslav Milkov, puts it: 'Across is the most secure solution on the market today.
Working with more than 700 language service providers and multiple Fortune-500 businesses, we take pride in our ability to deliver high-quality service, which is why 1-StopAsia is the preferred choice for a partner in Asian language projects. Chinese, Japanese, Korean and Hmong are only some of our target languages and we hope to continue expanding our reach worldwide – with more than 80 in-house translators and translation experts working with us from all over the world.
It is an honour for 1-StopAsia to receive this certification and we are excited to be able to give more to our customers and make a difference in the translation industry.