1-StopAsia Recognized Among Largest Language Service Providers in the World and North America
Independent market research firm CSA Research recognizes 1-StopAsia as a leader in US$49.60 billion global translation, localization, and interpreting services industry
(Los Angeles, CA, USA) – 1-StopAsia announced today it's official ranking as one of the largest language service providers (LSPs) in the global translation, localization, and interpreting industry. Issued May 2019 by independent market research firm CSA Research, "Who's Who in Language Services and Technology: 2019 Rankings" named Company as a top-grossing LSP in the US$49.60 billion global market for outsourced language services and technology. 1-StopAsia was included in the TOP 100 largest LSPs in the world and ranked in Top 30 largest in North America for the last 3 years.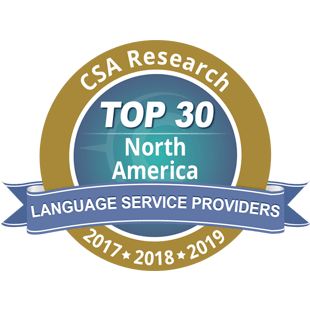 1-StopAsia is a Language Service Provider that specializes exclusively in Asian languages translation. Since we started in 1998, we have been constantly growing and currently, we are spanning 3 continents and have more than 10 offices located around the world. Our most important aim is to be able to provide our partners with an easy and efficient process when outsourcing Asian languages.
Ian Shin, our General Manager for USA comments "I am very happy with the fact that our company keeps a position in such prestigious research. For us, this is a recognition of our efforts to be a good partner to our clients and to provide the services they need. I consider this a combined effort from all our teams around the world and it makes me proud to be a part of it."
The firm found that the market for language services and supporting technologies will grow 6.62% from 2018 to 2019, however, the 100 largest LSPs grew at 20.08%.
The industry's compound annual growth rate over the last 11 years was 7.76%.
"People worldwide prefer consuming information in their own language. Meeting this expectation – and sometimes the legal requirements to do so – fuels an indispensable global industry that continues growing due to global digital transformation," comments Dr. Donald A. DePalma, CSA Research's Chief Research Officer. "Language service providers and technology developers support those global experiences in other languages, delivering essential translation, interpreting, and localization outsourcing capabilities to businesses, governments, NGOs, and individuals around the world."
Included in CSA Research's global market study is the ranking of the largest 193 language service providers globally and by region, all of which offer language and localization services to enable enterprises to expand global reach and to respond to domestic needs.
The verified and validated list of the largest 100 LSPs in the world is open-access and available here.
About 1-StopAsia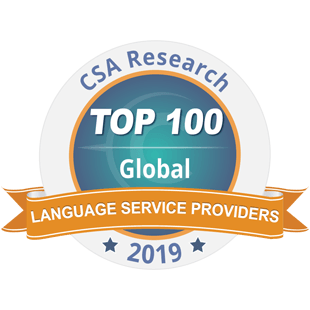 Our company is specialized in Asian languages translation and we work exclusively with other LSPs. Since we started more than 20 years ago, we have been constantly growing and currently, we are spanning 3 continents with more than 10 offices located around the world. Our aim is to be the home to the best translation experts and a go-to partner when it comes to Asian languages translation.
About CSA Research
CSA Research, formerly Common Sense Advisory, is the premier market research firm specializing in the language services and technology industry. It provides primary data and insight to assist companies with planning, brand strategy, innovation, competitive positioning, and a better understanding of global markets. An independent market research company, it's trusted and verified data helps companies profitably grow their international businesses and gain access to new markets and new customers. For more information, visit csa-research.com or twitter.com/CSA_Research.
1-StopAsia Media Contact: marketing@1stopasia.com
CSA Research Media Contact: media@csa-research.com
Author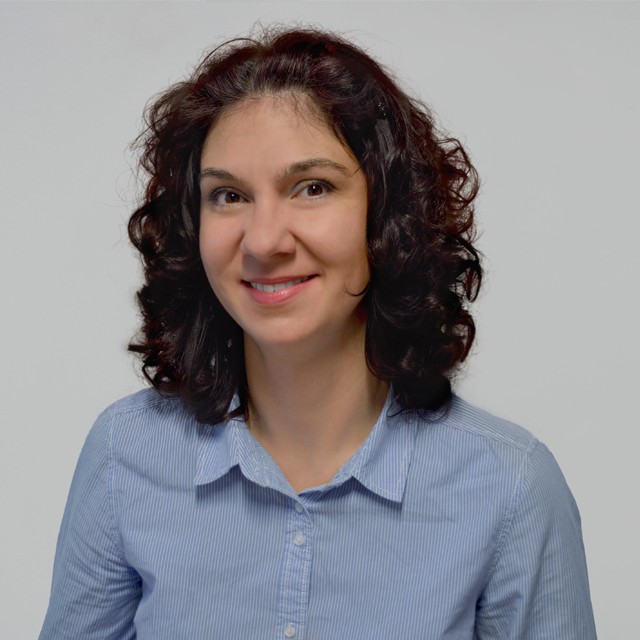 Gergana Toleva
Head of Global Marketing
She's probably one of our most active colleagues. This goes for both inside the office and outside of it. Gergana is one of the driving forces in 1-StopAsia. She uses her years of experience in sales and marketing to keep 1-StopAsia ahead of the game. The knowledge she has comes from working for some of the biggest corporations in the world.
She's a never ending source of ideas, strategies and funny stories. She works at our European office in Plovdiv, Bulgaria. Gergana aims to be one of the bridges between our offices throughout the world. With a Bachelor of Arts in Engineering, she has a really detailed and structured approach to her work – which the effectiveness of her campaigns speaks for.
Some of her current hobbies and interests: Paragliding, running marathons, mountain biking, reading books, rock climbing and many other extreme sports.